Our present for the world! Free paper figures for Christmas. Angel, Santa Claus and a Xmas tree. Free for personal and commercial use as well.
Download the pack
Print out the PDF files (A4 size)
Cut them out with scissors
Stick the parts
Put them on your table or hang them on your Christmas tree.
Be happy
Here are the instructions how to prepare it: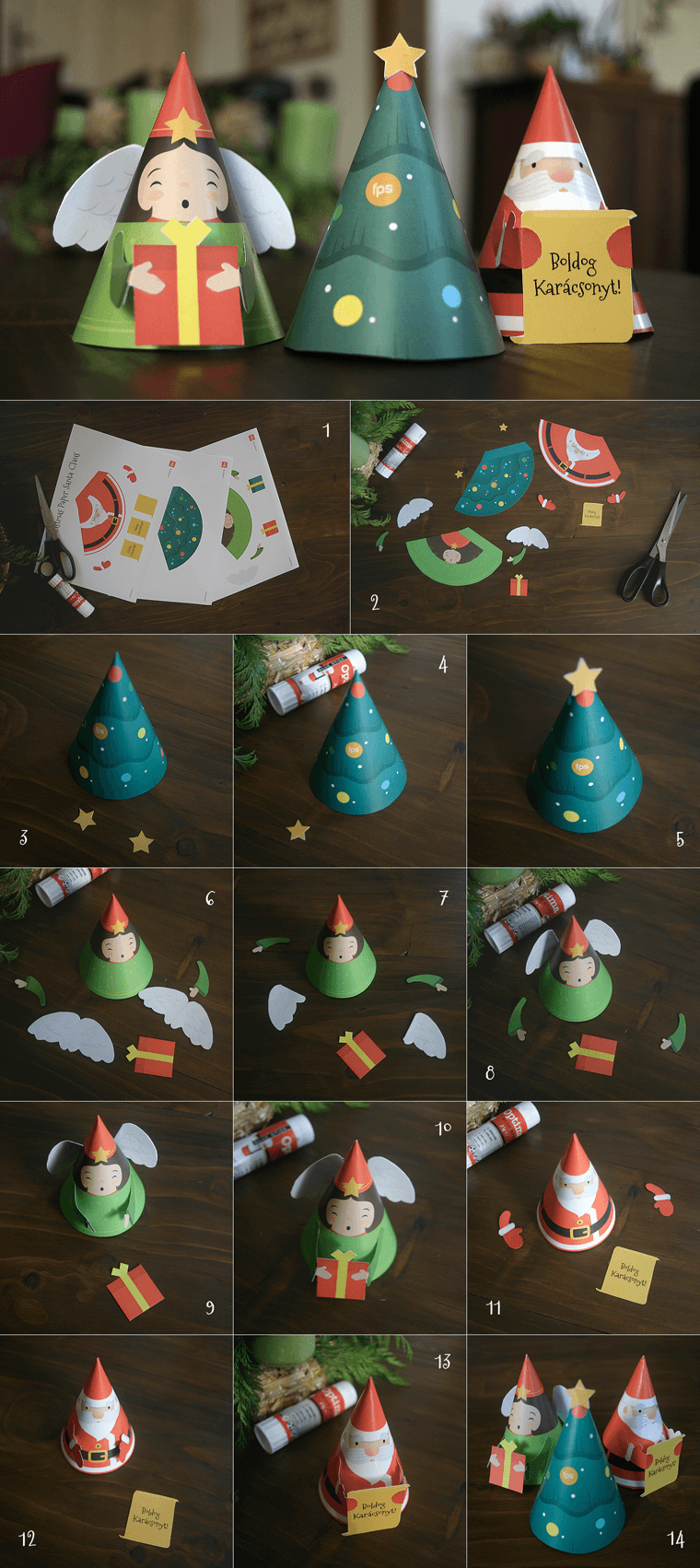 Citations are appreciated and appropriate.
It is allowed to share with your friends and others if you like it! ;)
Merry Xmas!